SITUATION X
Electro Pop Duo / Artists
---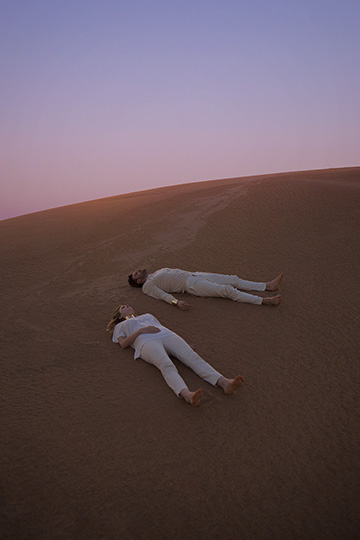 Situation X is a Parisian electro pop duo featuring a ten years old friendship relation between producer / jazz pianist Helmaud and Dj & parisian fashion muse Ines Mélia.
They both deepened their knowledge and skills by working with brands such as Dior, Chanel Lanvin, Tiffany & Co, Prada, Longchamps, Cartier, Blumarine, Versace, Givenchy, Marc Jacobs, Agnes b, Margiela,  Nike, H&M, Adidas… and many others.
After having experienced clubs around the world, Ines Mélia is now a resident at the Paris clubs Les Bains & Silencio.
Their upcoming EP "Summer" reveals a sharp sunny groovy romantic music. The EP has been mixed by Julien Delfaud, and artwork by Emmanuel Cossu et Valentine Reinhardt.
They also produced an entire original sound design for Anne De Vandière exhibition next autumn in Paris.
DISCOGRAPHY
EP "Summer"
1. Go
2. Perfect