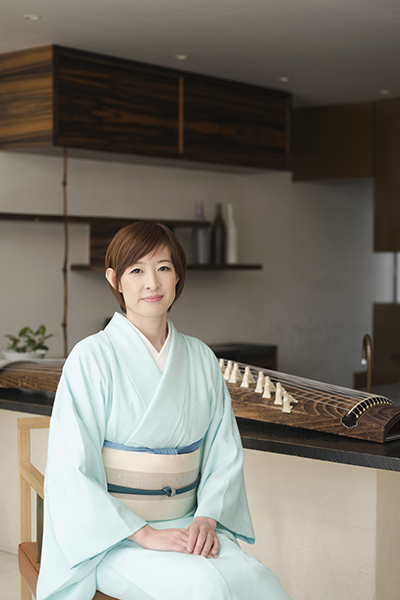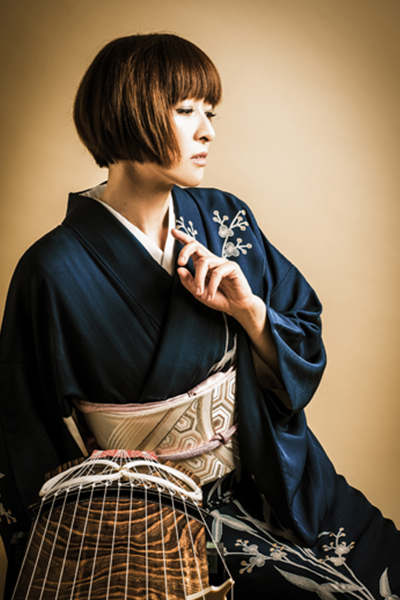 From Toyama, Japan. Began her Koto instrument training since 5 years old. Began her career as a singer-songwriter at the age of 18. In 2004, she became professional Koto player with her will to "create new worldview with traditional music culture". She hosted numerous music events and performed with collaboration with western instruments.
1999
Begins her career as a singer song writer.
2004
Ever after producing a song composed with Koto, "Kaza-guruma", she changed her main instrument guitar to koto.
2006
Form a duo band "Touhuu" with Shakuhachi artist Hideki Ishigaki.
2007
Release 1st Album "Kyoukasuigetsu." After Hideki Ishigaki leaving the band she continues "Touhuu" as solo.
2008
Performed the part in Yuzu Summer Concert 2008
2010
Released 2nd Album "Yui" and begins Tonfu Live tour 2010
2011
Joined Yuzu album "2-NI-" and released a single "wa." It was used for a weather report from NIhon TV NNN Straight News.
2012
Released 3rd album "ki". She renamed herself from "Touhuu" to "Rin Nakashima" Released best album "Jusanyazuki"
2013
Establish "Atelier Rin" Produce kimono-fashion brand awaits 5th anniversary theme song "honoka."