STEPHANE BARBIER
Graphic Designer / Web / Print / Motion
---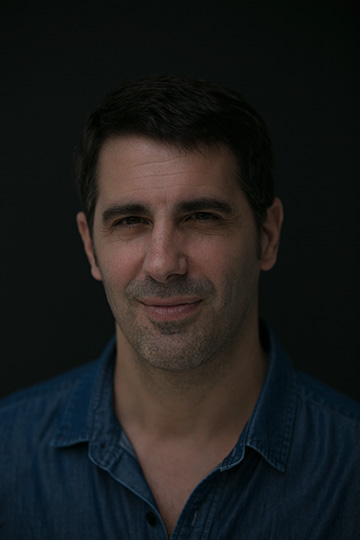 Graphic Designer / Art Director in design agencies from 1991 to 2001, Stephane created his own graphic design business in 2001 under the name KaosDesign specializing in web-design, print, and video editing [motion].
During the last 15 years, Stephane developed various projects in different worlds that constantly related to the digital edition and communication.
As a Graphic Designer he has acquired a full set of organizational technical skills, artistic experiences, and gained networks in the music industry which has lead Stephane toward being an overall project manager.
BACKGROUND & HISTORY
Stephane was born and raised in Paris, France. During the last 20 years, he has traveled around the world which has made it easy for him to adapt to different multicultural environments.
After high school, Stephane started to learn digital media to be a professional graphic designer. For 10 years, he worked for several design agencies and created many graphic files, editorial projects and press magazines.
In 2001, Stephane decided to establish his own graphic design company. He focused his skills to web-design / print / video editing [motion] and others digital technologies. During that time he also undertook news experiments and created a fashion brand with collections
that were mainly focused on graphics messages. Within 7 years, the brand became very successful. Many articles were written about the brand and Stephane was interviewed on a French TV show. He wanted to expand the brand so he began to organise electronic music events in Paris.
In 2010, Stephane received a great opportunity to create an electronic music festival called «Livetronik». The concept was a free festival that was financed by sponsors and advertisers. The line up was filled with iconic artists that are known across the world who came to Corsica Island for the Livetronik`s first edition. In a team of three, Stephane made major decisions who also designed the website, took a part of building a mobile application, booking artist, media/press, sponsor's contract, all pdf's and files folders, etc. When the festival launched in July 2011, twelve famous electronic music producers such as Magda, Patrice Beaumel, Antony Collins, along with others to play at the successful event.
Then in 2012, Stephane contributed to the creation of www.pixxelmakers.com that was composed by a collection of talented filmmakers, photographers, storyboarders, music composers, and illustrators. This lead to Stephane's next project with Since76 where he was an associate along with multiple talented individuals who had various skills in communications. This company assists clients with their digital commerce websites and the development of their mobile applications.
---
LANGUAGES
フランス語(母国語レベル)
英語(流暢)
1991 – 2001: Graphic designer / art director for design agencies as employee
2001 – present: Graphic designer freelance / art director independent, works for multiple clients.
Prints Design [Few major works]
2001: OLYMPIC GAMES IN PARIS [The official candidature's folder]
2005: APSYS [Corporate brochures on urban projects architecture]
2011: MEETING IN PARIS [A guide on best Paris's places for business meetings]
Web Design [Latest works]
2016: www.topf.co.jp [Creative events company]
2015: www.ideaparis-design.com [Nordik furnitures design's]
2014: www.homeandshowroom.com [Showrooms & real estate for rent]
Motion Design [Latest works – Video editing for Pixxelmakers]
2016: Ron Abraham – Men Collection
2015: Oscar Teaser
2015: Margot – Premium Model
2013: Heart of Steel
2002 – 2009: Art director for his own fashion brand.
[Collections's design – Products's creation – Medias's communication – Graphic's design / website / artistic part – Events's organisation – Video's editing – All pdf's, graphic files]
2010 – 2011: Major responsibilities in the main direction of «Livetronik» electronic festival project.
[Art director, website, mobile application, artistic part, medias communication, sponsor's contact…]